WIN's fully self-sustaining computer center, established in 2017, is proving to be an incredible blessing to many students. Christian students receive Bible training in the morning, then in the afternoon, other students arrive and have computer classes together. Christian students find the opportunity to develop friendships and share their faith with their classmates organically.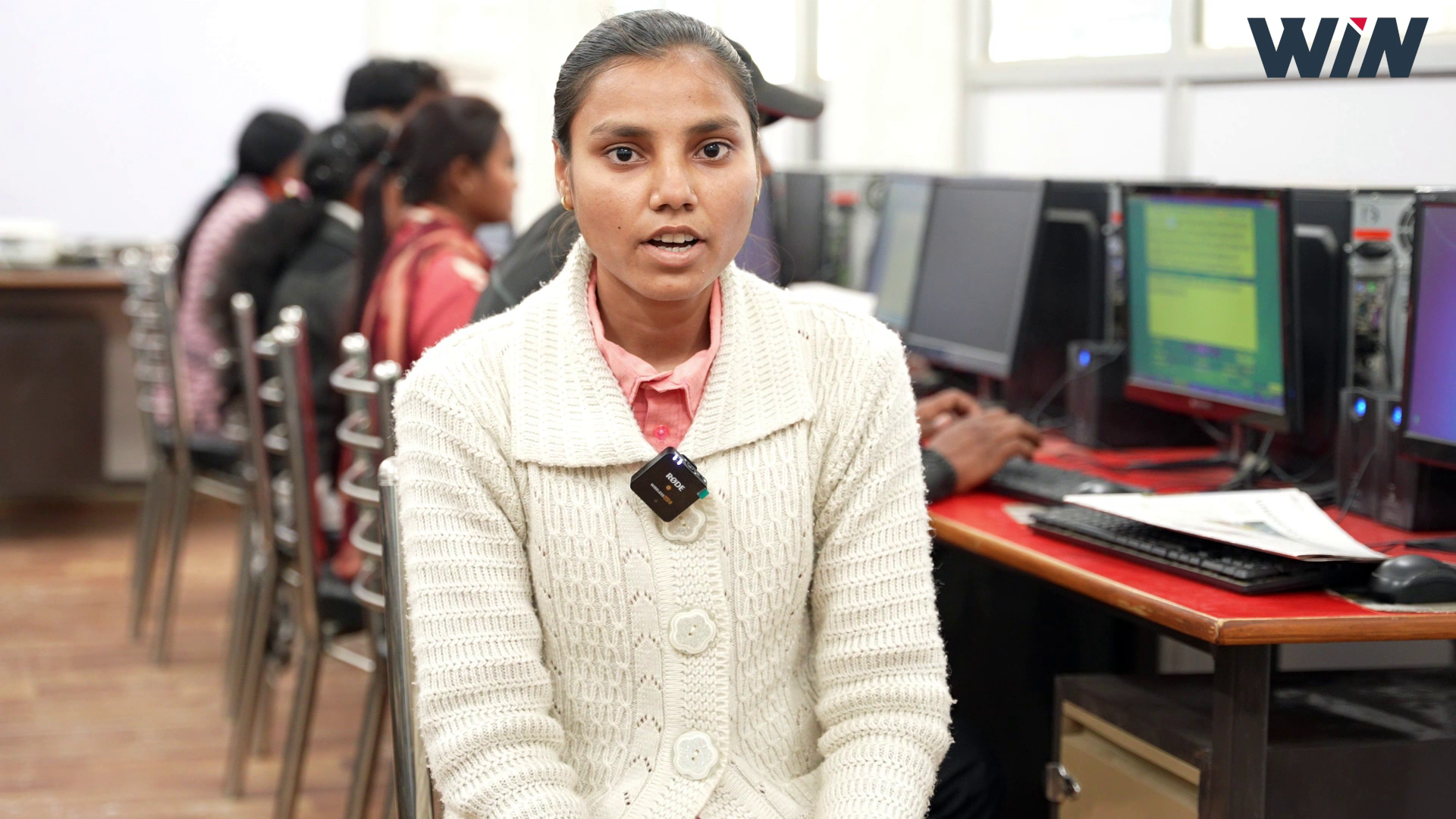 Fees are kept low, so rural students can receive the same education as their more affluent peers who attend urban institutes. In regional computer knowledge competitions, our students rank among the top, with our low-income rural students winning against the odds.

---
Neelam's testimony
"I never thought I would ever have an opportunity to study computers. My parents could not afford a good education for me, but because of the low cost of WIN's computer institute, I am now pursuing my DCA (Diploma in Computer Applications).
The teaching faculty is friendly, and they help us students answer our questions. They treat us all alike, regardless of our background. The institute provides a competitive environment that helps us work hard and progress. I am thankful to the leadership of this center who care for young people like me who can only enroll if the fees are lower than the typical institutes. Learning computers from your institution is really fun, and I am proud to be a student here."

---
Now WIN is preparing to start a second computer center in another location. WIN Computer Institute #2 will train up to 500 students a year. The staffing is all in place and ready to launch. Of the $93,000 budget, $28,000 remains to be raised. To contribute toward this sustainable initiative, please write "Computer Institute" in your gift's "Comments" area.