1 +1 = 33. ONE man + ONE decision = 33 lives saved!
Just in the nick of time WIN caught wind of these 33 beautiful Nepali children being trafficked into India. Amar, WIN's coordinator of Nepal, traveled three days by jeep to the west end of the nation then into a remote mountainous region of India. There he confronted the trafficker and intercepted his dirty operation.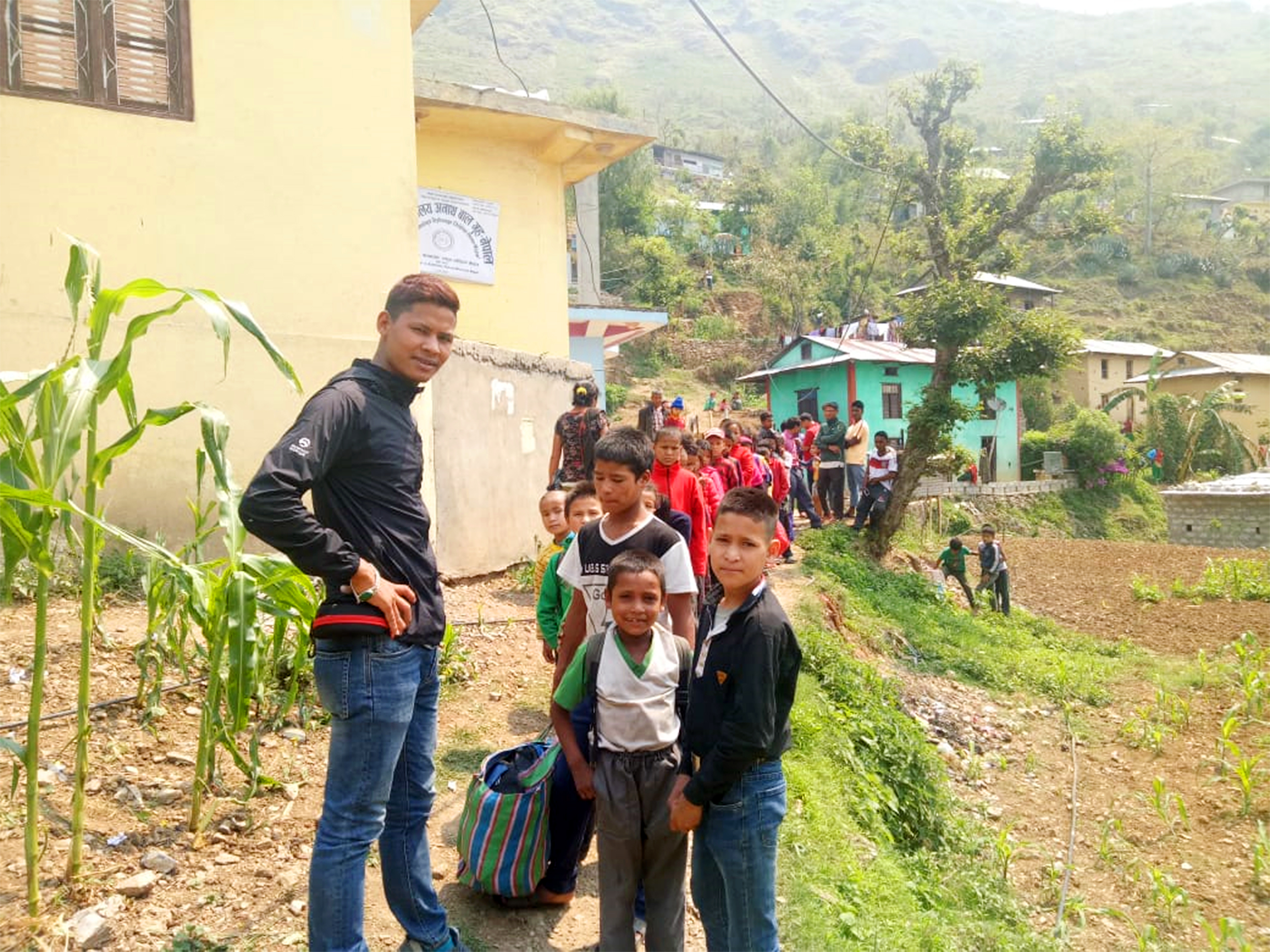 Amar leading the children away from the trafficker's lair.
The trafficker had two lurid intentions for the children; the girls would be sold for commercial sex exploitation, and the boys would be sold to have their organs harvested!
But ONE decision by ONE man saved their lives!
Now all the children are back home with their parents, and WIN has taught the parents what to watch out for so the children should never again be in danger. Moreover, WIN is also supporting the education of the children, so they can grow up with a bright future.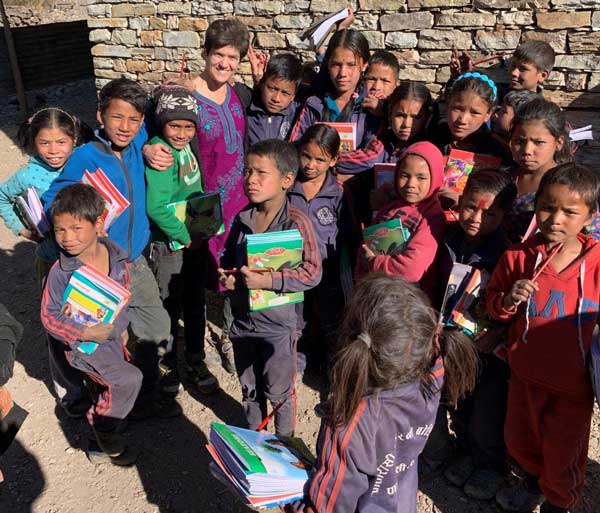 Leanna, President of WIN, visited some of the rescued children in December 2018.
YOUR DECISIONS MATTER, and YOU MATTER. Believe in yourself, and you can make a difference. Our WIN team values you!
TRAFFICKED ACROSS THE BORDER
Here's the story from the perspective of one of the children:

"I live in a remote village high in the Himalaya mountains. During the winter my family barely survives. As soon as I was eight years old, I worked alongside my parents collecting herbs in the mountains. My parents couldn't afford to send me to school. On day a man came to our hut and told my parents, "I'll send your child to a good school." No one had taught them about the dangers of child trafficking, so my parents believed him. Along with many other children from my village, I was taken many days journey through my native Nepal and across the border into India. There, I was forced to live in a tiny, dark room and sleep in one bed with six other children. We were given barely enough food to survive. Each day the man told us we were worthless children but that he was going to make us very useful and productive. Every time he said that, I was terrified because I sensed that he meant something horrible. Every day he shouted at us, and told us never to tell anyone that we had been taken to this place.
One day a tall young man came. He argued with the trafficker for a long time, and then he took us all away from that place. First I was frightened, but then I realized he was taking me home! I was so happy. He fed us a good meal and then took us all back to our parents. We were so thankful to go home!"
The trafficker, a repeat offender who had bribed his way out of jail, coerced the parents from two Nepal villages into sending a total of 33 children into his clutches. He intended to send the girls to brothels and the boys to be used for organ harvesting!
But in May 2018 WIN's native coordinator of Nepal heroically risked his life and rescued them. WIN now also provides the school fees enabling all these children to attend a good school. This rescue was funded by other heroes - YOU, our financial partners!