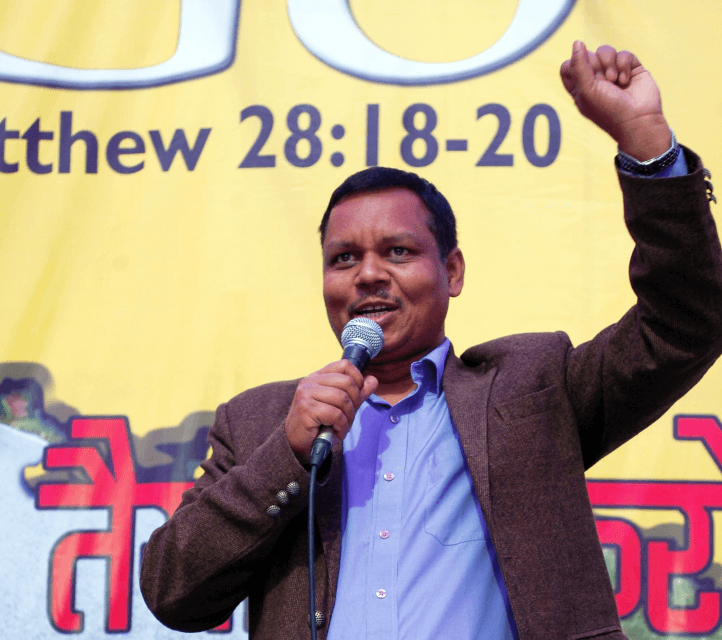 Alok Srivastava is WIN's key leader for the central region of north India. He is the key visionary of the 2020 Network which has resulted in one of Asia's greatest movements to Christ and has founded two schools including our Blue Haven School and also our children's home.
In early June he was diagnosed with Epithelial Mesothelioma. This is a very serious cancer in the abdominal region. Although this diagnosis came as a shock, we believe that Alok will be healed!
After much testing and consultation with top doctors in both India and the US, Alok is on his way to Tata Hospital in Mumbai where on Wednesday, July 1st he is scheduled to undergo surgery followed by a procedure called HIPEC. The surgery will remove the affected areas around his stomach and also possibly his spleen. Then the HIPEC procedure will administer a targeted "chemo bath" to the affected areas, with the goal of killing any remaining cancer cells. This procedure results in fewer side effects and has a high rate of success.
The cost of Alok's medical treatment is estimated to run around $27,000. Will you stand with Alok in this urgent moment? He has selflessly served so many across the most unreached regions of India. Now is the time for us to help him overcome this illness.
Alok hails from three generations of educators, his grandfather had established the first high school in his rural area. Alok carried on this heritage by founding two high-quality English medium schools that serve the poor yet are fully self-sustaining. His community voted him into a public office where he served four years as governor of twelve villages.
Alok is the key visionary for a movement to Christ which has united and multiplied the Gospel work across the entire region and has set a historic example that is now impacting other nations.
In Lucknow, the capital city of the Indian state of Uttar Pradesh, 200 million population, Alok and his dynamic team catalyzed an anti-trafficking initiative that mobilized the police force, raided and closed brothels, and rescued victims. Today a safe home continues to provide victims a new start in life while new initiatives are underway to stop trafficking in urban sectors.
A few of WIN's big projects underway of which Alok is a key leader include:
• 2020 Network – ongoing training of native leaders and mobilization to reach the neediest and unreached areas.

• Blue Haven School – We are working to complete the second floor, at which point the school will not only continue to be able to grow and begin generating enough funds to rescue and nurture orphan and abandoned girls.

• Anti-trafficking – an initiative to end child slavery and trafficking in Asia's "poisonous hub of human trafficking."

This world still needs Alok!
Leanna felt the Lord give Alok John 7:6-8, "My time (to leave this world) has not yet fully come." We stand on this and so many more Scriptures, and we trust that this procedure will offer Alok an opportunity for full and complete healing and restoration.
THANK YOU for standing with Alok and with WIN as we battle for the life of our beloved team member Alok.